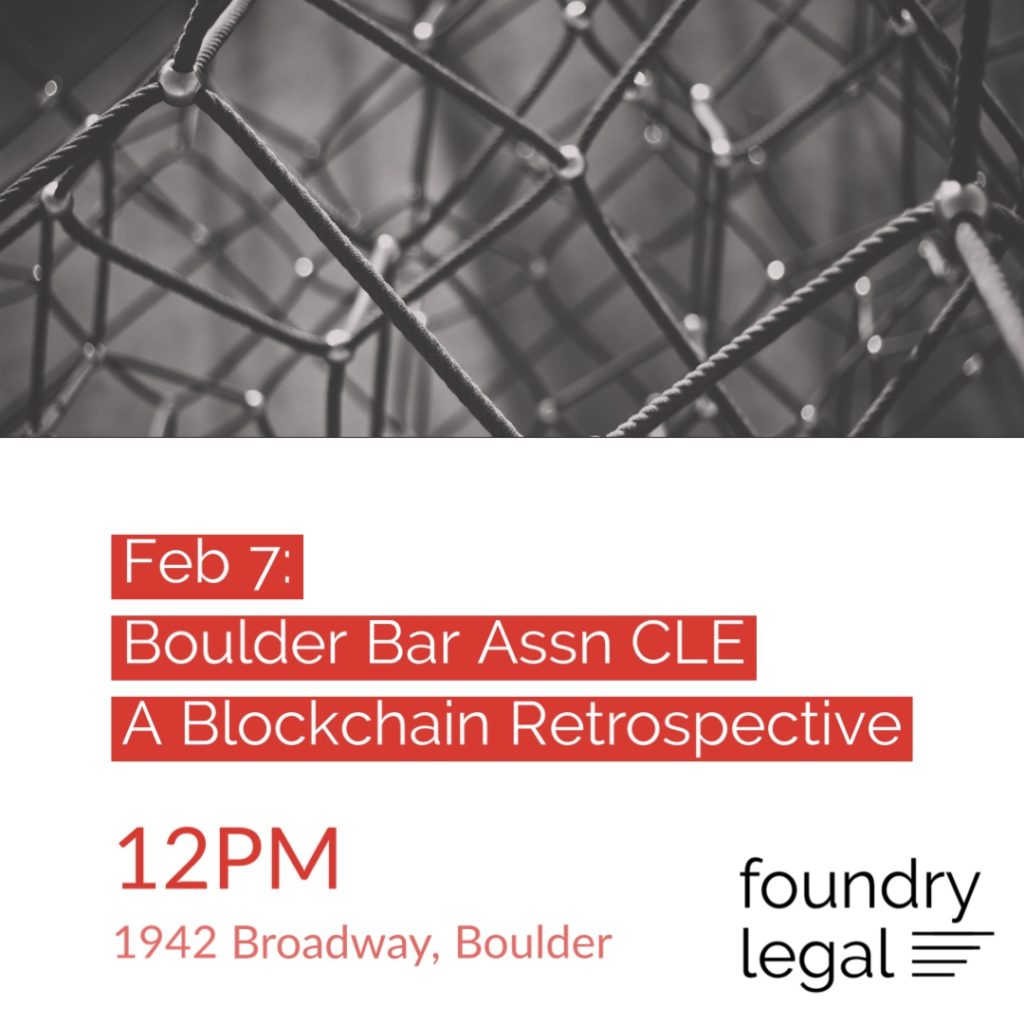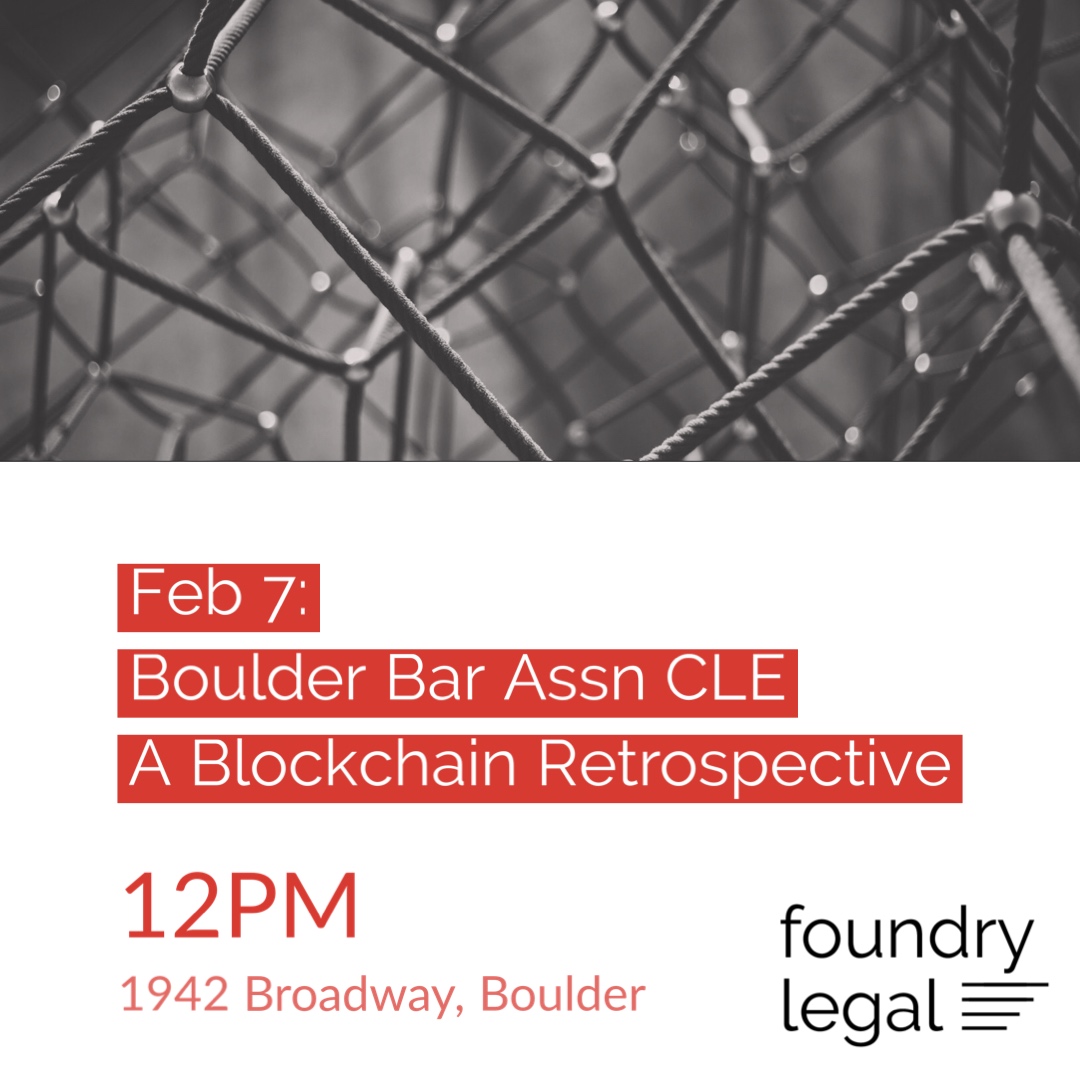 Larkin Reynolds of Foundry Legal will give a CLE with the Boulder Bar Association Business Law Section. 
A Blockchain Retrospective.  
 2018 was a big year for blockchain companies. This session will recap significant developments from the perspective of federal (DOJ, SEC, CFTC) and state regulators as well as private litigants and provide some overarching considerations for 2019.
Rescheduled from December 2018.
The details:
Thursday Feb 7, 2019
Presentation to begin at 12PM
Boulder Bar Association