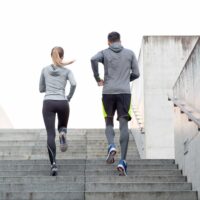 New Courses in Startup Law at the University of Denver
Foundry Legal attorneys Larkin Reynolds and Ezra Kramer appointed as adjunct faculty at DU Daniels College of Business
Larkin Reynolds, managing principal, and Ezra Kramer, associate, were recently appointed an adjunct faculty members at the University of Denver's Daniels College of Business. Larkin will be teaching one-day intensive startup law classes meant to be a quick introduction into the startup world. The first course, Startup Legal Issues, will be held in April 2019 and the second, Risk and Reward and Changing the World, will take place in May.
Risk and Reward, will also be taught as part of a series in entrepreneurship basics offered by Daniels in partnership with the Colorado Black Chamber of Commerce.  It highlights the crucial legal decisions that business owners can make to launch their venture forward. The course used case studies to explain how legal questions and subsequent decisions occur among emerging companies, and how each decision impacted the company's success.
About Foundry Legal
Foundry Legal, LLC is is a technology transactions and regulatory practice focused on data privacy, social impact organizations, and capital formation. The firm serves clients across a range of industries, including new agriculture, financial institutions, aerospace, and professional services.