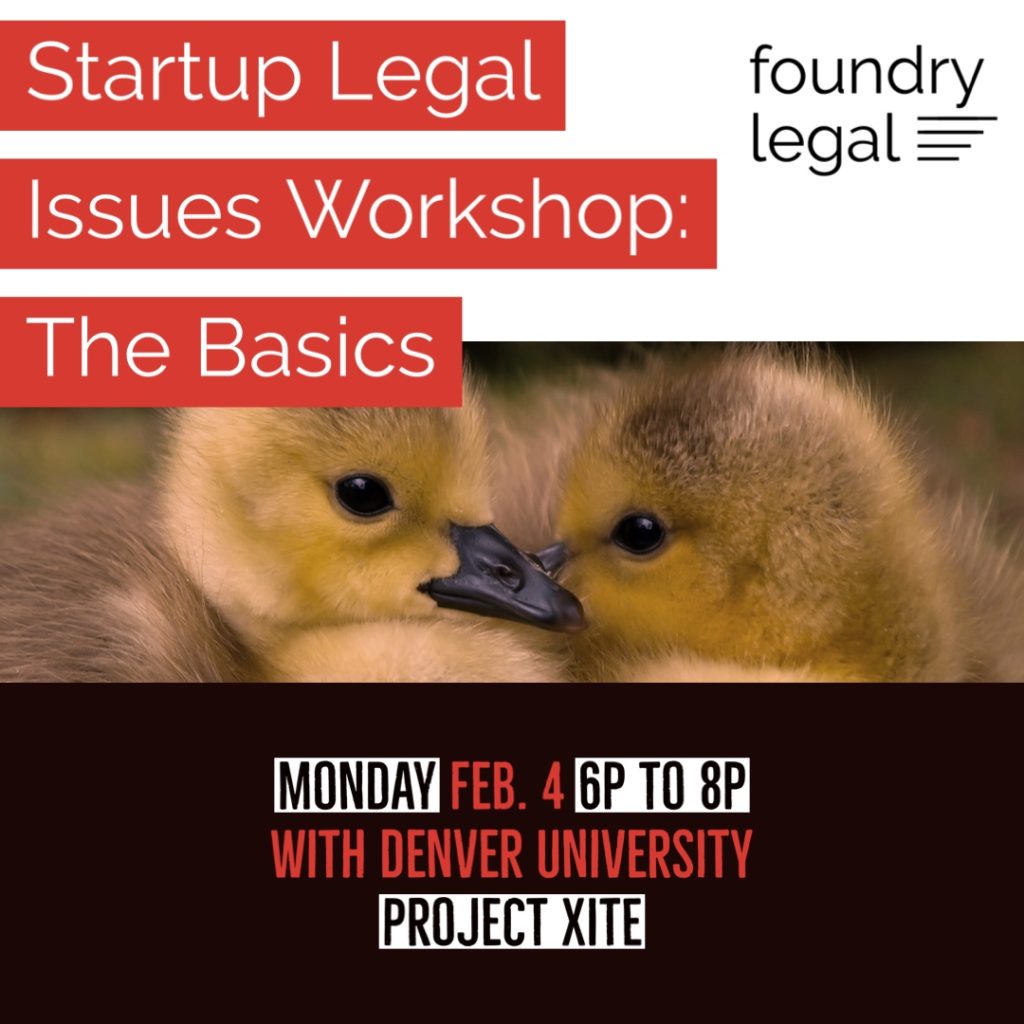 Startup Law 101 @ Denver University
The details:
Monday, February 4, 2019
Denver University – Cable Center
Presentation to begin at 6PM
Monday, February 4, 2019
Much like baby ducks, startups are fragile and need a good legal foundation. 
Foundry Legal will be at DU's Project XITE Incubator on Feb. 4 from 6P-8P to advise DU students on some of the basics about how to start a new company with a #sustainable legal foundation. 
See you there!  
The details:
Monday, February 4, 2019
Presentation to begin at 6PM
Denver University – Cable Center