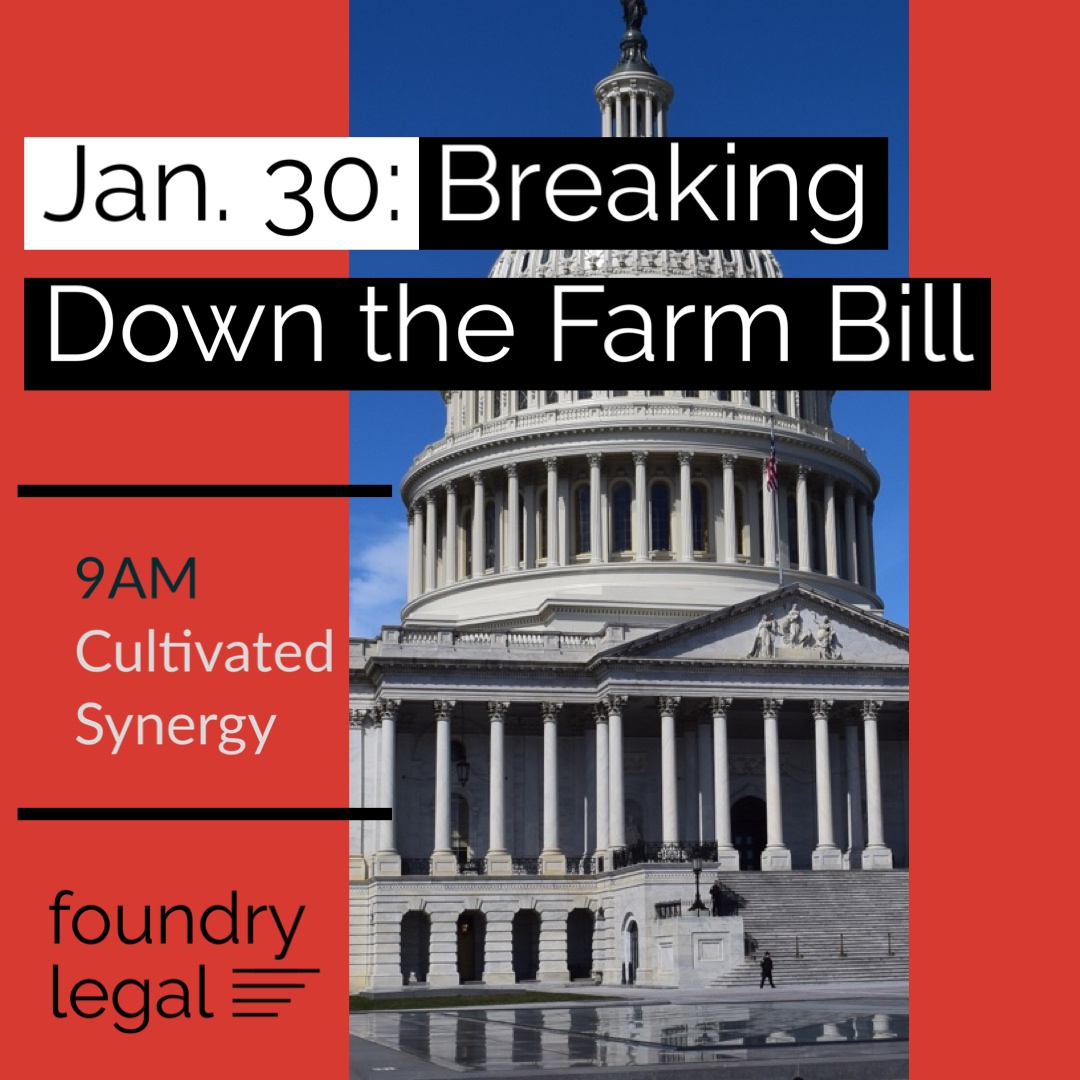 Ezra Kramer Breaks Down the 2018 Farm Bill
For many Coloradans, the passage of the $87 billion Agriculture Improvement Act of 2018 (aka the Farm Bill) in December 2018 was a significant event–-and not least because of the bill's impact on the country's burgeoning hemp industry.
This is great news both for farmers and consumers who stand to benefit from the myriad of uses of the crop. With federal legalization, however, comes a complex web of regulations, and tons of questions.
Join attorney Ezra Kramer of Foundry Legal as he breaks down the 2018 Farm Bill to explain where things currently stand and what you need to know.
The details:
Wednesday, January 30, 2019
Presentation to begin at 9.30AM
Cultivated Synergy, 2901 Walnut Street, Denver