Foundry Legal provides general corporate representation to clients at various stages in their development. We advise clients forming new companies, winding down others, and on day-to-day corporate governance.
We also advise on securities offerings and compliance, as well as on structuring and drafting of employment and consulting compensation arrangements and other business contracts.
We represent clients on all types of business matters, including:
Licensing and technology platform agreements




Service and supplier agreements

Contract and entity joint ventures, LLC agreements

Agreements for the purchase of goods and services

Distribution and vendor agreements; manufacturing agreements




Shareholder agreements, partnership agreements, and operating agreements

Asset / equity purchase agreements and related M&A transactions

Partnership breakups, buyouts, and settlement of disputes
Larkin and the Foundry Legal team have been of the utmost help in providing outstanding legal service. They have helped us from our operating agreements, incorporation, and almost everything in between. It is refreshing to work with a team that is not only passionate about what they do, but care about every individual that they work with. It is clear, Foundry Legal will be our long-term partners in anything we need now and in the future.
Larkin helped me withdraw from an LLC after it became clear that my partner and I had differing visions for the business. This was the first (and, hopefully, only) time I faced this situation and Larkin was so helpful in helping me maneuver the landscape. She knew exactly what we needed legally to formally dissolve the partnership. She ensured I understood the options and the implications of each option. She always responded promptly and was sensitive to the time constraints we had, In short, Larkin is fantastic!
I'm a musician, and Larkin saved me from myself when she helped redraft a booking agency agreement for my band. I'd almost signed something the agency had downloaded from the Internet that would have landed us in a tough spot - I'm so glad she caught this before we ended up in a draining conflict."
Foundry Legal helped me set up my non-profit's by-laws and apply for a 501c3 recognition. The team at Foundry were so helpful, thorough, and knowledgeable. They explained each step and gave me confidence going into this new venture. I highly recommend them for your business's legal needs.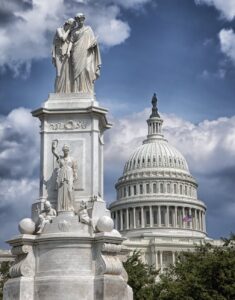 DC's important non-compete ban won't go into effect quite as planned.
Read More »
There is no excerpt because this is a protected post.
Read More »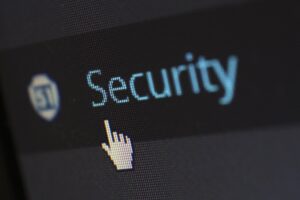 NIST published a document, formally titled Draft Baseline Criteria for Consumer Software Cybersecurity Labeling as starting point for a new consumer-friendly labeling program. It's seeking comments.
Read More »