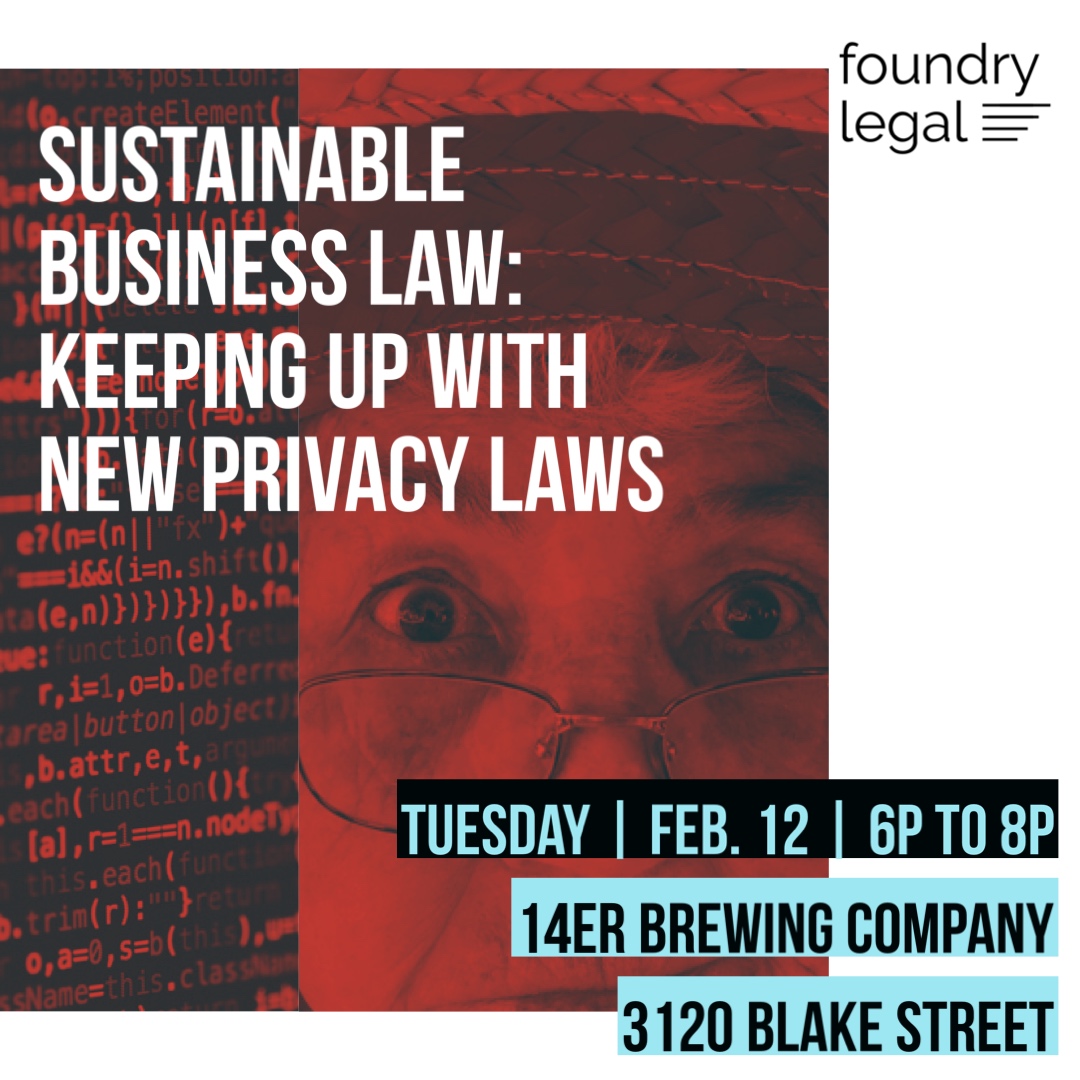 Privacy for the Ages: A Look at Privacy Regulation in 2019
Gone are the days where companies can gather a limitless amount of data from customers and sell it to whomever they want.
Whether it's GDPR compliance, state and local laws, or industry-specific legislation such as HIPAA, a generic disclaimer hidden deep in their online terms and conditions just won't cut it; regulators are sure to come knocking–and may well bring fines with them.
Join us for a discussion about the landscape of regulations concerning the storage of data and what companies must do in order to be compliant.
The details:
Tuesday, February 12, 2019
Presentation to begin at 6PM
14er Brewing – Brewery and Beer Garden (*Blake Street* Location)
Register here.
Hourly Schedule
February 12
6:00

-

6:30

Mingling
6:30

-

7:30

Presentation